The 'All Things Mummery' Tour
January 14 @ 12:00 pm

-

2:30 pm

$5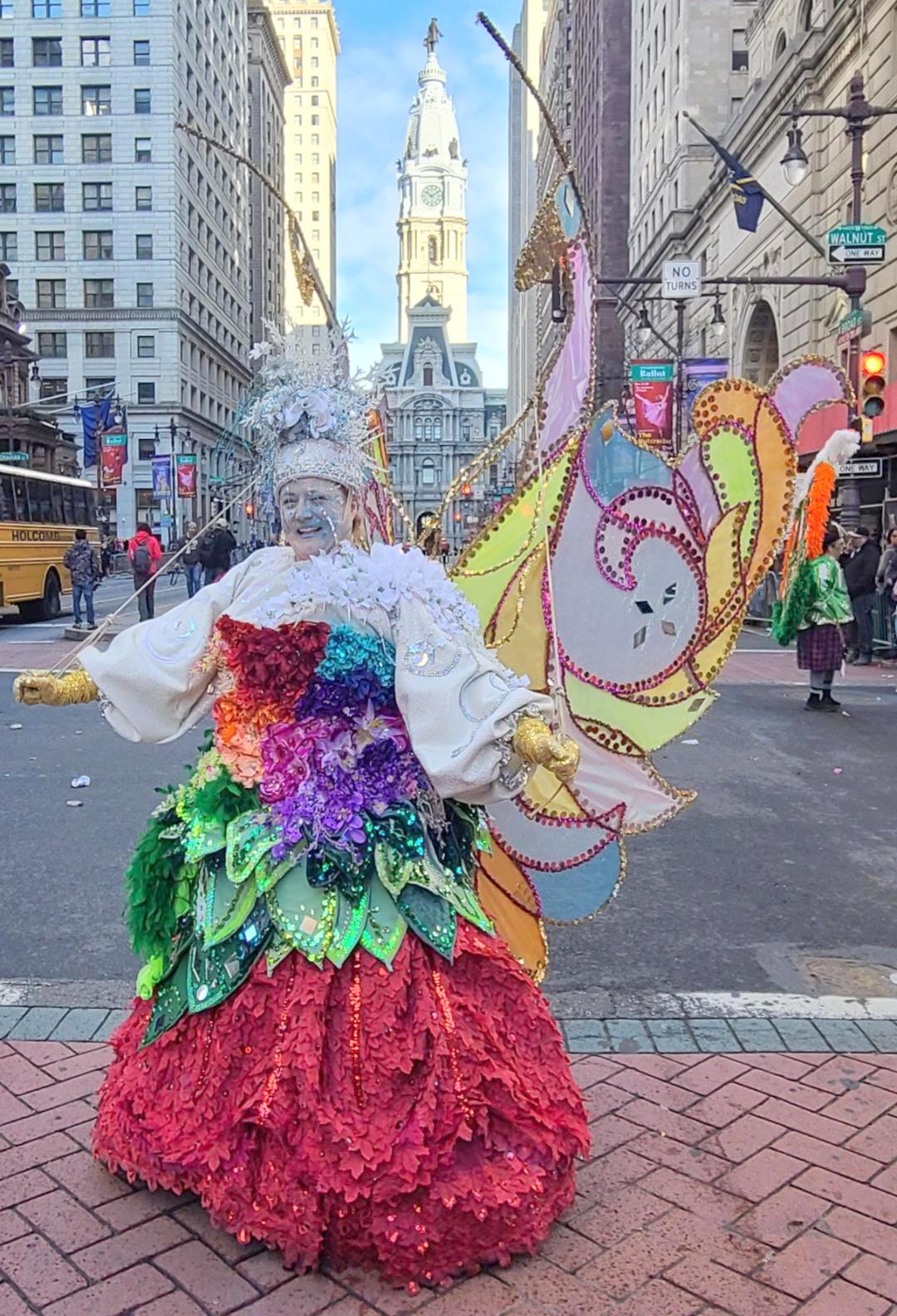 If you love the Mummers, then join the Association of Philadelphia Tour Guides (APT) for a unique behind-the-scenes visit to one of their spectacular performing arts clubs, the Golden Sunrise New Year's Association, followed by a tour of the Mummers Museum. The tour is hosted by APT's own Golden Sunrise Mummer, Jenn Hensell.
The 2-part tour begins Saturday January 14 at 12 noon from the home of Golden Sunrise NYA, 230 Greenwich St, Philadelphia, PA 19147 , just off the section of South 2nd Street known as Mummers Row. After about 45 minutes there, we will walk the .4 miles to the Mummers Museum, 1100 S 2nd St, Philadelphia, PA 19147. We will be there 60-90 minutes. 
The discounted cost is $5 payable in cash to the Museum. Spots are limited; to register, email Mike Teti
Getting there: The 57 bus has a stop just a block from the club. If driving, parking under I95 along Front Street is best.

About Golden Sunrise
Golden Sunrise New Year's Association (NYA) is a mummer club in the Fancy Division of the Philadelphia Mummers Parade. As a fancy club, it is focused on building and displaying elaborate parade suits, especially frame suits (floats) and backpieces (costumes with a wearable steel armature) decked out in full mummer regalia of satin, sequins, and feathers.
Golden Sunrise NYA was founded in 1960 as a reorganization of the former Wheeler Club, with roots dating back to the 1930s. Since 1975 it has occupied a clubhouse and warehouse in South Philly just off of Philadelphia's South 2nd Street Mummers Row.   
Since 2014 Golden Sunrise has been the last remaining club in Fancy Division, the last club dedicated to building large-scale props and costumes and carrying them down Broad Street on New Year's Day. Golden Sunrise maintains intra-club competition in several categories, with individual members competing against each other to build and show off their own costumes. The club builds several new parade entries every year, but it is equally dedicated to conserving, rehabilitating, and displaying pieces from its decades-long history.
In 2017 Golden Sunrise established a 501(c)(3) arm of its organization dedicated to preservation and education in Fancy Division mummery. It has presented workshops and community events with organizations around the city, including Philadelphia's Magic Gardens and the Philadelphia Fringe Festival. Its goal is to preserve this Philadelphia folk art while engaging an ever wider base of participation across the city.